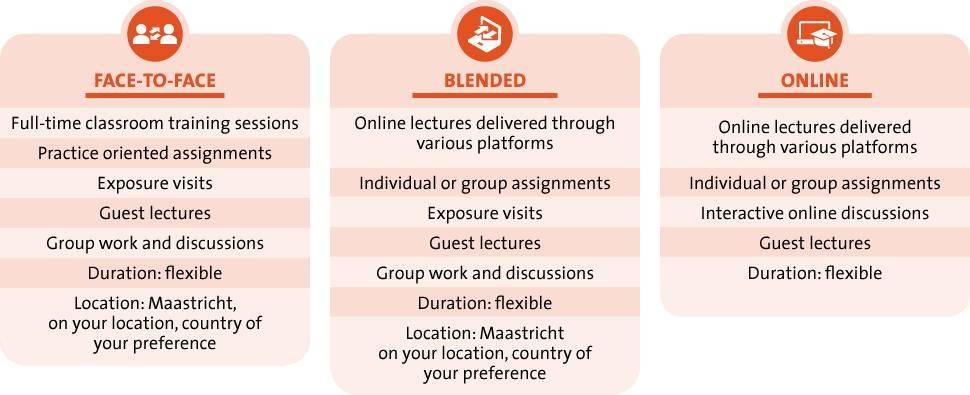 MSM custom learning programs have flexible training formats to accommodate to specific wishes of your organization concerning expertise, modality and location of the training delivery. Also, the scope, duration and certification of our training programs allows for customization to the needs and resources of your organization.
Location, duration and modality
When it comes to modality and location of the training delivery, MSM can offer custom programs via face-to-face learning (either home-based or at any other location, including our training facilities in the Netherlands), online learning or blended learning.

Duration of the training programs can differ from a one week training program to a training program consisting of several sessions spread over a longer period.
Training-of-trainer programs
MSM has specific expertise in developing and delivering training-of-trainers (ToT) programs in which we combine training of your trainers with curriculum development.
Certification
Training certification usually comes in the form of an MSM certificate of participation indicating participants have attended and actively participated in the training program. Diploma programs are also an option, requiring individual assessment of participants by means of assignments and/or examination. Finally, in some cases it even might be possible to tailor an accredited MSM master degree program to your specific needs. Click here for more information about the certification policy of MSM's executive education programs.