You can start the programme at three moments in the year – October, January, and May.

The programme includes eight modules, which can be finalised in two years. Students may take up to four years if needed. Each module consists of two courses, except for the Expertise track module, which consists of four courses.Courses run over four weeks.

Live Zoom-based classes take place every week on Mondays and Thursdays from 7 – 9 pm CE(S)T.

Assignments should be submitted on the Sunday after the last zoom session. In between courses, you will have one week without study.

You can find the detailed course schedule for the October 2023 intake below. Please note that this schedule is subject to change.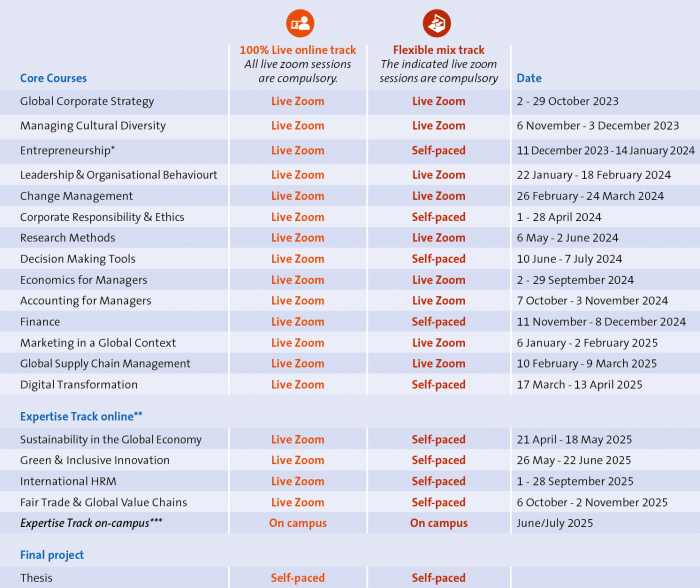 * This course stops for the Christmas break and continues the following year
**This Expertise Track is offered online
***Participants can choose to follow the expertise track courses on-campus during the MBA Summer School at MSM in Maastricht. Following expertise tracks are offered on-campus: Entrepreneurship, International Business & Sustainable Development, Accounting & Finance, The Digital Economy, Supply Chain Management. The MBA Summer School takes place each year in June/July.