Dr. Geert Heling
Distinguished Professor of Practice in Organizational Behavior, Culture and Change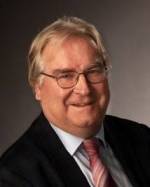 Professor Geert W.J. Heling PhD is a professional Management Consultant with practical experience in training and consultancy for over 25 years. Heading his own company, Médoc Management Consulting, most of his projects focus on processes of Business Improvement, Management and Organisational Development, Change and Learning. Typical projects range from Organisational Development, Revitalization, Change and Restructuring, Performance Management to Team Training and Coaching. He also conducts internal audits, focusing on Organisational Culture, Employee Satisfaction and Well-being. Clients are mainly large and medium sized organisations, national as well as international, private as well as public sector.

Based on the conviction that practice needs to be coupled with sound theory he combines his consultancy work with a position of Distinguished Professor of Practice in Organisational Behaviour at TIAS, the Business School of Tilburg University, The Netherlands. For more than 20 years he has been Professor of Organisational Behaviour at the Maastricht School of Management. As professor and consultant Geert Heling has travelled the world, consulting, training, lecturing, conducting workshops, and doing research in many different countries and cultures.
For an overview of Geerts publications, click here.
"Dr. Heling's teaching approach was incredibly engaging and interactive, which helped to reinforce the key concepts and principles of the change management programme. The real-world examples presented were highly informative and he was able to create a positive and supportive learning environment that allowed us to openly discuss our experiences and exchange best practices. I feel more confident and better equipped to handle changes within my organisation, and I know that others who have participated in the programme feel the same."
Mr. Shbeilat (Jordan), participant of the May 2023 programme
"Dr. Heling is extremely knowledgeable, and applies numerous aspects needed to make change a success – at individual and organisational level, informed by trends and developments and in line with the organisational strategy."
Ms. Modjadji Alidia (South Africa), participant of the May 2023 programme
"Dr. Heling's way of transferring knowledge was great, the information was above all clear and relevant. Furthermore, there was good interaction between him and us as participants. He has considerable experience and knowledge of organisational structures."
Ms. Djakie Oginda (Suriname), participant of the May 2023 programme