MSM students win the Dutch IoT Challenge
On Friday, 14 December 2018 a group of students of MSM's Master in Management and MBA programs traveled to Weert to join the pitch competition of the Dutch IoT Challenge.
In the past months, these students were introduced to the "Internet of Things" in workshops hosted by the organizers of the Dutch IoT Challenge. The aim of the challenge is to enthuse students (ranging from high-school to university level) for technology and innovation. The pitch event was to select the best teams that will be supported to further develop their ideas. MSM's Director of Education and Executive Development, Mr. Dave Cass and Associate Professor of Entrepreneurship Mr. Wynand Bodewes joined the students to support them, and to network with the organizers and other stakeholders.

Two of the MSM teams were able to convince the judges that their idea deserved to be supported in the second stage of the Dutch IoT Challenge. The students won in the categories Agro and General with their innovative applications Connected Farmers and We Guide. In total 190 applications were received for the final and 20 applications were selected to pitch their idea, including three MSM teams. We look forward to see how these ideas will develop.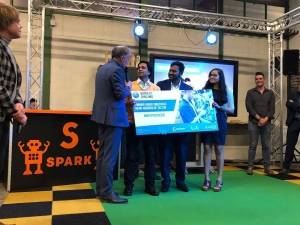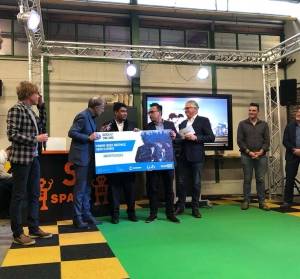 For all, the challenge and the event showcased that finding and developing an entrepreneurial opportunity can be a lot of fun. As such, the partaking in the Dutch IoT Challenge was a nice extension of the Entrepreneurship courses that the students had just completed. For the students it was also a welcome opportunity to engage with employers connected to Keyport 2020.

Related news
Why multicultural management skills are essential for MBAs
MSM maintains top position in the Eduniversal 4 Palmes of Excellence ranking
"If you want to study a practice-oriented business program in the heart of Europe, MSM is the right choice!"