Online Masterclass: The impact of COVID-19 on entrepreneurship
On Wednesday 24 June 2020 from 19.00 hrs – 20.00 hrs (CEST), David Dingli, Assistant Professor in Operations Management at Maastricht School of Management, will conduct a free online Masterclass on the topic of "The impact of COVID-19 on entrepreneurship." This masterclass is part of an online Masterclass series during which experts will discuss different business areas in the light of COVID-19.
About the online Masterclass
For many, COVID-19 changed their lives overnight, some in quite a drastic way where the world they knew just fell apart. Customers disappeared and jobs were lost. A feeling of powerlessness overcame the vast majority.
However, entrepreneurs are prepared to cope with ambiguity and uncertainty. Risk taking, a lack of steady income combined with a fair share of failures is all within their DNA.
This free online masterclass is designed mainly for entrepreneurs, people working in middle to senior management positions, intrapreneurs within corporate organisations and students.

During this one-hour online Masterclass, David Dingli will show how entrepreneurs coped with the impact of COVID-19 and why they are good at acting fast. You will leave this masterclass with a deeper understanding of entrepreneurship and increased motivation to cope with your own personal situation that COVID-19 might have brought upon you or your organization.

At the end of the Masterclass, you will also have the opportunity to ask your questions.
You will leave the online Masterclass with practical tools which you immediately can put into practice the next day.
Interested? Register here.

After registration, you will receive the login link to join David's Masterclass.
Please note; the Online Masterclass will be recorded, but only with trainer view. This means you will not be included in the recording.​

About David Dingli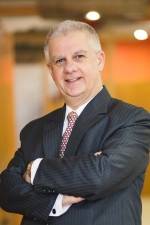 David J. Dingli is Assistant Professor in Operations Management at Maastricht School of Management, where he started working in 2000. He lectures in Operations Management, Supply Chain Management, Corporate Strategy and Entrepreneurship. He has lectured in 29 countries across Europe, Africa, South America and Asia.
Dr. Dingli is a practising management consultant and corporate trainer. He runs his own firm, Resource Productivity Consulting Services (Malta), specializing in Business Planning and Operational efficiency improvements as well as Human Resource Development.
Mr. Dingli has been a guest speaker at conferences and seminars both in Malta and overseas. Prior to his present professional commitments, he occupied various managerial and engineering positions in Malta. He holds an MPhil degree from Maastricht School of Management, an MBA from Henley Management College, Brunel University (UK) and a Bachelor's degree in Electrical Engineering from the University of Malta. He is also a certified ISO9000 internal quality Auditor.