A sneak peek in the life of our alumni - Endri Bahja
"If I would go back in time, I would have done it again with no doubts in my mind."
Meet Endri Bahja, CEO at EXINN Technology Center and National Leader For Albania at the European Early-Stage Investing Launchpad (ESIL). Endri Bahja is an MBA alumnus in Corporate Strategy & Economic Policy and in this blog, Endri shares his career journey after graduating in 2014.
My time at Maastricht School of Management
I always feel both nostalgic and happy when looking back at my time at MSM. When thinking about MSM there are two dimensions that come to mind, the social dimension and the academic one. These are of course interlinked with each other.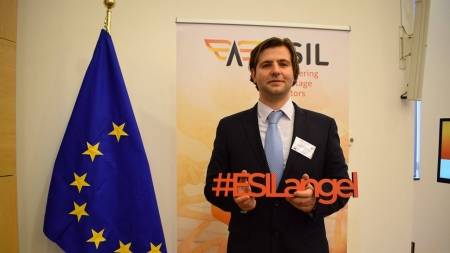 Socially, I have to say that MSM has changed me for the better. At MSM, I have spent the most precious time so far, making new friends and treasuring friendships that last forever. The multicultural environment, the diverse energy, and of course the great humor that used to characterize our class. Academically, it was tough but very much worth it. I always think of discipline, the importance of timing, academic excellence, deep research and success when thinking about my time in Maastricht. Also, there is always a sense of admiration and respect for this multicultural and diverse global institution. If I would go back in time, I would have done it again with no doubts in my mind.

"I still feel lucky and privileged to have been taught from the best professors and I cannot hide the fact that I still use the notes taken in their class before I take an important strategic decision in the company."
How my career advanced after my MBA
I have always thought that without my MBA at MSM many things would not have been possible in my career and life. The MBA was a formidable school for my professional wellbeing overall. To me, the MBA is the only education that can shape you as a person. MSM in addition gave this a bigger dimension. I always call MSM, the West Point of Management where the future managers and business leaders are trained and grilled to become their best version of themselves. And whoever succeeds proves that he/she can take on any challenge later in life.

Many of the lessons learned at MSM I have used extensively in my job and they have proven to be right. The MBA prepares you in a methodical way in some specific subjects that you could not prepare yourself for in any other environment rather than in a proper management school. Subjects like Intercultural Management, Global Strategic Management and Financial Analyses are the backbone subjects for every business leader. I still feel lucky and privileged to have been taught from the best professors and I cannot hide the fact that I still use the notes taken in their class before I take an important strategic decision in the company.

My professional journey
Before pursuing my MBA at MSM, I worked in the government and public sector entities as an export development manager and later as an innovation fund manager. Then I was selected by the Dutch Ministry of Foreign Affairs and Dutch Ministry of Economic Development to receive the prestigious Netherlands Fellowship Programme Award. As an NFP Fellow, I attended Maastricht School of Management where I completed the Master of Business Administration (MBA) program in Corporate Strategy & Economic Policy.

Furthermore, I won the prestigious Erasmus for Young Entrepreneurs Program managed and contracted by the European Union. As a young entrepreneur/business developer, I was awarded the task to join the founding team of an innovative blue economy Dutch enterprise that produces Oyster Mushrooms, enzymes from the waste of coffee grounds. A great experience that gave me a lot of insights on how the circular economy and innovation in this sector works. Blue economy innovation was the name of the game and I have to say that I learned a lot from the forward thinking and innovative founders.

Then under the H-2020 INNOSUP program supported by the EU Executive Agency for Small and Medium Enterprises, I acted as project based Licensed Innovation Management Assessor & Trainer for several Small and Medium German Enterprises by using the IMP³rove/INNOSCAN Project Methodology.

As a certified Strategic Innovation Technology Auditor & Manager I joined FinnoLux consultancy were I co-developed the innovative International Market Readiness Assessment Platform (a.k.a IMARA).This platform is available for any company that operates in the FinTech and RegTech sector and wants to develop, grow and expand its business beyond its borders. I became the Balkans Regional Manager covering Global Scans and Innovation Audits. My main job was to audit the companies from a global market readiness (export) perspective, assess the innovation dimensions within the companies and provide for them unbiased innovation reports including recommendations and solutions.

After working at Finnolux, I became the CEO of EXINN Technology Center. EXINN is a Research, Development and Innovation enterprise that offers investment management consulting and access to finance services to private and public companies. This knowledge-oriented center focuses also on experimental research, innovation, protection, leverage and commercialization of Intellectual Property Assets. In close cooperation with our Innovation Factory and Hub, we offer our clients a complete lifecycle service from conceptual design to the delivery of market-oriented technology. A great experience so far working with amazing inventors and innovators.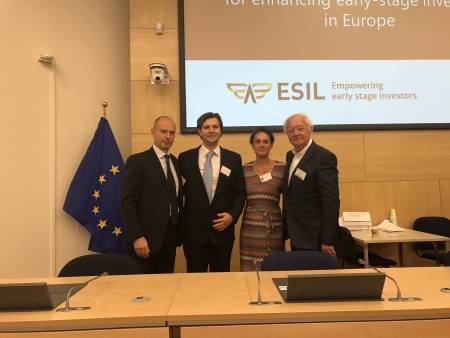 At the same time, I became a National Leader for the Early Stage Investors Launchpad Platform. A project, financed from the European Commission. As a national leader in the ESIL project my task is to establish an EU Framework for capacity building for early-stage investors in Albania, facilitating the take up of Angel Investing, overcoming obstacles related to market outreach , engaging key actors e.g. entrepreneurs, innovators, unconventional early stage investors and crowdfunding. Further the role of national leader aims to improve and expand the angel investment market within the country and beyond, stimulate cross-border investment opportunities, link the most relevant angel networks and create a tailor-made training program for ecosystems' locals.

"The 4th Industrial Revolution has just started and by completing the MBA degree right at the beginning of 4th Industrial Revolution, opportunities are bigger than ever before."
My advice to current and future MBA students
The MSM MBA students are the most privileged MBA generation and the luckiest pool of people of this century. The 4th Industrial Revolution has just started and by completing the MBA degree right at the beginning of the 4th Industrial Revolution, opportunities are bigger than ever before. With persistence, you can turn everything you dream of into reality. You can challenge the unchallenged. You can create, invent and innovate. My first direct advice for them is to stay humble and always hungry for knowledge in their next jobs. Set your values right, because the way you set your values will define you as a person and as a professional for your whole life. You should be an explorer, inventor and innovator in your profession.

If you want to grow within the company and corporation, you should never forget why they hired you. For example to help the organization(s) innovate incrementally. To bring not the disruptive but the slow incremental innovation.

If you want to extend your knowledge further in doing a DBA or PhD, you should focus on industrial action research as the new name of the game.

If you love the spirit of entrepreneurship, start-up life and innovation, you should embrace the problems in your enterprise and come up with solutions and innovations that truly matter.

Last but not least you should not forget the most important thing. In this age of the Fourth Industrial Revolution, human culture and emotional intelligence is still going to dominate technology. Because culture prevails above everything. Culture can eat strategy for breakfast as one of the fathers of management science has mentioned. Who understands the culture has found the Achilles' heel inside her/his organization. This is a very important lesson that I have learned and I would like you to follow this from the very first day of your job.
---
MSM's Alumni blogs is a series of guest blogs by our alumni sharing professional and inspiring stories of their career after MSM. Special thanks to Endri Bahja for sharing his career path after his Master in Business Administration at Maastricht School of Management.
Did this alumni blog spark your interest in our MBA program? Have a look at our MBA program page