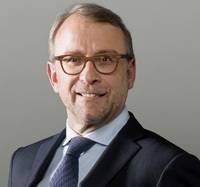 Mr. Stephan Corvers, Managing director Corvers
Stephan has over 15 years of experience in the field of European Procurement. He was co-founder and vice-chairman of the NVvA (Dutch Association for procurement and law) and since 1998 member of the advisory board of the NVvA. He is the founder, owner and managing director of Corvers Procurement Services – a private company operating in the field of European Procurement existing since 2000. Corvers has been involved in a wide range of procurement projects, relating to e.g. new markets, new products or services, new distribution channels, and new technology. Stephan is co-founder of 'Tijdschrift Aanbestedingsrecht' (Dutch leading magazine of Procurement Law) published by SDU and was editorial member from 2004 to 2009. Furthermore he is author of numerous publications on European Procurement and a frequent speaker at congresses.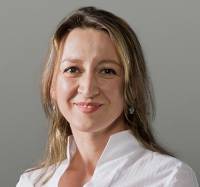 Dr. Ramona Apostol, Senior procurement advisor at Corvers
Ramona Apostol is Honorary Research Fellow at Corvers' Chair of Innovation Procurement at Maastricht School of Management. As research fellow, she publishes and lectures on topics such as intellectual property rights, open data or innovation in the framework of public procurement. Dr. Apostol is also senior advisor at Corvers Procurement Services. In this role, she councils European agencies and contracting authorities on the deployment of complex, cross-border or joint procurements focused on innovative solutions or R&D. In addition, as appointed independent expert, she regularly assists the European Commission in the implementation and design of policies and in the evaluation of proposals and monitoring of funded projects. Dr. Apostol previously received her doctorate from the e-Law department of the University of Leiden and followed several specialization courses in the US and the Netherlands on European and World Bank procurement.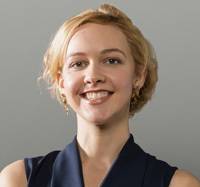 Dr. Anne Rainville, Management Consultant at Vtrek
Dr. Anne Rainville is Honorary Research Fellow at Corvers' Chair of Innovation Procurement at Maastricht School of Management. In 2016, she received her doctorate with a grade of magna cum laude from the Chair of Innovation Economics at the Technical University Berlin. Her research was fully-funded by Climate-KIC, Europe's largest public-private innovation partnership focused on climate innovation. Dr. Rainville is also a Management Consultant at Vtrek in the Netherlands. Vtrek pilots the best practices gathered under the 3-year European project eafip through interdisciplinary analyses and the development of digital tools. Clients are contracting authorities in the defense, securities, and water sectors. She has presented her research at invited talks and international conferences including the World Bank Forum, and received a Best Paper Award at the International Public Procurement Conference 2016.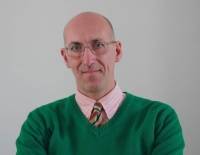 Nicola Dimitri is Professor of Economics at the University of Siena (Italy) and Corvers-MSM Chair in Innovation Procurement
Nicola is Professor of Economics at the University of Siena (Italy), Visiting Professor at the Institute for Advanced Studies (IMT) Lucca (Italy) and Life Member of Clare Hall College (Cambridge-UK). He was formerly Deputy Rector of the University of Siena and Chair of the Economics Department. He has been Fulbright Student, Chevening Scholar, NATO-CNR and Fernand Braudel Fellow (EUI). Prof. Dr. Nicola Dimitri currently holds the Corvers Chair in Innovation Procurement, instituted by MSM and Corvers on 1 January 2016. The Chair investigates innovation procurement as a tool to promote new solutions to enhance societal growth and welfare, and to support industrial policy for economic growth. A core philosophy motivating these investigations is that economics and legal analyses must proceed together. To build critical capacity in these areas, the Chair's activities focus on related research, supervision of graduate students, and dissemination of new knowledge through lecturing, training and networking.