MSM and Corvers Commercial and Legal Affairs launched the Corvers Chair in Innovation Procurement in October 2016. The Chair is funded by Corvers Commercial and Legal Affairs and the holder is Professor Nicola Dimitri. He is academically supported by research fellows Dr. Anne Rainville and Dr. Ramona Apostol.
Program
The Corvers-MSM Chair builds up on the strong attention received in recent years by both Public Procurement and Innovation, as two fundamental drivers for growth and development, a point particularly stressed by the recent 2014 EU Public Procurement Directives. Indeed, since for example in the EU innovation procurement through public expenditure counts for about 18% of the GDP, with tight public finances procurements delivery of best value for money has become crucial for the public sector. Moreover, because of its size, innovation procurement is in a best position for promoting innovative solutions to enhance societal growth and welfare. Innovation procurement also plays a role in industrial policy – vital for creating and maintaining a competitively growing economy, and an area of concern in the EC and industrially lagging countries in Africa and Latin America in recent years.



The Chair will coordinate research and doctoral studies in the field. In addition, the Chair organizes training and capacity building, both in open enrollment and tailor-made format, in Innovation Procurement. A series of public lectures will disseminate the findings of the Chair. In these the Chair will also work with Vtrek. Vtrek is a network organization embedded within a strong system of economic and legal partners. It conducts interdisciplinary analyses informed through partnerships with Corvers Legal and Commercial Affairs, and the Corvers Chair in Innovation Procurement at Maastricht School of Management

Recent clients of the Corvers Chair include the Dutch Ministry of Defense and Het Waterschapshuis.
About Corvers Commercial and Legal Affairs
Corvers Commercial and Legal Affairs is a leading legal consultancy firm in the Benelux area, specialized in European public procurement law, innovation, IPR and contracting. Corvers acts as an advisor and external expert for both governmental bodies and commercial businesses. Its value relies on the complete range of legal services offered (from legal research and analysis to legal consultancy); its unique combination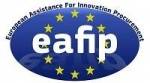 between academic research; expert role towards policy makers and legal consultancy to contracting authorities; strong and wide network; and involvement in a wide range of cutting-edge projects relating to e.g. new policies, new markets, new products or services, new distribution channels and new technologies. Covers is consortium partner for the European Commission's EAFIP initiative (www.eafip.eu) on innovation procurement.
Experts
Dr. Nicola Dimitri
Dr. Anne Rainville
Dr. Ramona Apostol
Prof. Wim Naudé
Francesco Porpiglia
Publications
Nicola Dimitri, Francesco Saverio Mennini, Lara Gitto, Francois Lichere, Gustavo Piga, (2017). "Joint procurement and the EU perspective", In: Law and Economics of Public Procurement Reforms, Chapter 2 Joint public procurement
Nicola Dimitri and Tünde Tátrai, (2017). "Colloquium", In: Law and Economics of Public Procurement Reforms, Chapter 2 Joint public procurement
Dimitri, N. (2017). The Blockchain Technology. Some Theory and Applications. MSM Working Paper No. 2017/03
Rainville, A and Apostol, R. (2017). Capturing Value in Innovation Procurement: A Business Case Methodology. MSM Working Paper No. 2017/02
Dimitri, N. and Rainville, A. (2017). The Law and Economics of EU Innovation Procurement. MSM Occasional Paper 2017/01
Dimitri, N. (2017). The Economics of the EU Innovation Procurement. MSM Working Paper No. 2017/01
Anne Rainville, (2017). "From whence the knowledge came: the heterogeneity of innovation procurement across Europe", In: Journal of Public Procurement, 16( 4):463-504
Dimitri, N. and Apostol, R. (2016). Pricing Cloud Computing Services. MSM Working Paper No. 2016/13
Dimitri, N. (2014). Managing Porfolio of Licenses. Working Paper No. 2014/40
Dimitri, N. (2013). Best Value for Money in Procurement, The Journal of Public Procurement, 13 (2): 149-175.
See also Dimitri, N. (2012). Best Value for Money in Procurement. MSM Working Paper 2012/2, Maastricht School of Management.
Dimitri, N. (2011). An Assessment of the Pharmaceutical Industry R&D Productivity, Trends in Pharmacological Sciences, 12: 683-685.
Dimitri, N. (2012). R&D Investments for Neglected Diseases could be Sensitive to the Economic Goals of Pharmaceutical Companies, Drug Discovery Today, 17: 818-823.
Dimitri, N. Piga, G. and Spagnolo, G. eds. (2006). Handbook of Procurement. Cambridge: Cambridge University Press.
Rainville, A. (2016). Standards in green public procurement – A framework to enhance innovation. Journal of Cleaner Production. http://dx.doi.org/10.1016/j.jclepro.2016.10.088
Rainville, A. (2016). From whence the knowledge came: Heterogeneity of innovation procurement across Europe. Journal of Public Procurement, 16(4), 463-504.
Rainville, A., Hawkins, R., & Bergerson, J. (2015). Building consensus in life cycle assessment: the potential for a Canadian product category rules standard to enhance credibility in greenhouse gas emissions estimates for Alberta's oil sands. Journal of Cleaner Production 103(15), 525-533. http://dx.doi.org/10.1016/j.jclepro.2014.06.067