Dr. Caren Crowley, PhD
Assistant Professor in Research Methods
Lecturer of:
Module 1: Introduction to Research Methods
Module 5: Individual Research Proposal Development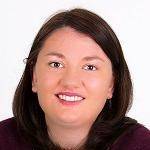 Caren Crowley is an Assistant Professor at Maastricht School of Management, where she teaches graduate research methods courses.

Her research interests focus on digital, women's and artisan entrepreneurship. Her research has been published in top international journals, most recently, Technological Forecasting and Social Change, the Journal of Rural Studies and Small Business Economics (forthcoming). Caren has significant international research and teaching experience, working in China, Belgium, Saudi Arabia and the Netherlands. In 2008/2009 she received a Fulbright-CRH Scholarship to attend the University of Kentucky as a visiting scholar.

Dr. Crowley holds a bachelor's degree in Economics from University College Cork, Cork, Ireland (2003), a Master of Business Studies in Corporate Strategy and People Management from the National University of Ireland, Galway (2004) and a PhD in Management and Innovation Studies from the Whitaker Institute for Innovation and Societal Change, National University of Ireland, Galway (2011).
Ms. Terry Kakeeto-Aelen, PhD
Assistant Professor in Marketing
Lecturer of Module 2: Quantitative Data Collection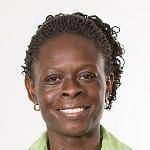 Terry Kakeeto is Assistant Professor in Marketing at Maastricht School of Management. She first joined the School as a Junior Research Fellow in February 2012. Dr. Kakeeto holds a PhD from Tilburg University, The Netherlands, an MBA from the University of Pune, India and a Bachelor of Commerce degree from Makerere University in Uganda. She is a Chartered Marketer and member of the Chartered Institute of Marketing (CIM), UK. She teaches Marketing and Research Methods in the MSM degree programs.

Her main research interests lie in the fields of relationship marketing and branding with a special focus on emerging and developing economies.
Dr. Vincent Feltkamp, PhD
Assistant Professor of Management Information Systems
Lecturer of Module 3: Qualitative Methods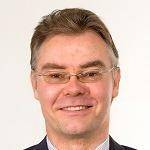 Vincent Feltkamp is an Assistant professor of Management Information Systems at Maastricht School of Management. He lectures Big and small data Quantitative/Qualitative Data Analysis, Big data management, E-business and Digital transformation, Supply Chain and Operations Management, and Management information Systems. His academic interest lies in quantitative research on building energy usage management and banking valuations. Dr. Feltkamp holds an MSc degree in Mathematics from the Free University of Brussels (VUB) in Belgium and a PhD degree in Game Theory from Tilburg University, The Netherlands.

Prior to joining MSM, he spent one year as a Post-Doc at the Center for Rationality at the Hebrew University in Jerusalem, Israel, and lectured Mathematical Optimization at the Economic Faculty of the University of Alicante, Spain. He then worked as a statistical researcher at Statistics Netherlands (CBS), and was a senior Researcher in e-organizations at the International Institute of Infonomics, Maastricht University, The Netherlands. He lectured e-Business at National Sun Yat Sen University, Taiwan (ROC).