Diploma


MBA degree

Mode


Part-time

Course date


7 October 2022

Duration


2.5 years

Accreditation


AACSB, EQUIS, AMBA, NVAO
The MSM Executive MBA is a part-time program designed to balance the pressures of work with study. Classes are conducted through eight modules which can be completed in 2.5 years, however you can take longer if needed.

The degree is internationally accredited by AMBA, IACBE and ACBSP. It is also subject to the standards set by the international accrediting body ATHEA. Furthermore, the Executive MBA in Maastricht is accredited by NVAO and therefore leads to a Dutch-degree in terms of legislation in the Netherlands. To prospective non-EU students, please note that residency permits for foreign students to study in the Netherlands for a period of between 3 and 12 months can only be applied for in the case of full-time students.
Designed for working professionals
There are four modules each year, always in January, April, July and October. Most of the modules are 8-days long (Saturday – Saturday). The Expertise Track, which always takes place in June/July of the second year of studies, is 13 days long. The Classes are conducted at MSM in Maastricht and consist of interactive lectures, group assignments, topic related guest lectures and work visits. To get an overview of how the Executive MBA is structured, please check the MSM Executive MBA tentative schedule for the October 2022 intake. This gives you a detailed overview of the Executive MBA schedule for the coming years.
Immediate results
The practice-oriented approach in the MSM Executive MBA enables you to apply the newly gained knowledge and skills directly to the daily practice of your organization. Being an MBA program for working professionals, the MSM Executive MBA is less about exams, but more about individual, applied assignments. Usually, for each course you complete both group and individual assignments focusing on actual problems of an organization which you can apply to your own organization. This not only helps you to put your knowledge into practice, your company benefits from your knowledge right from the first course. The final Executive MBA project will be either an academic research project, a business consulting project or a business plan completely dedicated to your organization. In this way you actively contribute to improving the performance of your company.
Learn from diversity
The MSM Executive MBA Class is characterized by diversity. You share your learning experience with fellow participants from different cultural and professional backgrounds. The Executive MBA provides excellent opportunities to enhance intercultural communication skills.
Customize your MBA
To allow you to customize your MBA around your specific study needs and career perspectives, MSM offers a number of expertise tracks.
Which MBA program is the right fit for you?
Do you want to know which of the three MBA formats (full-time MBA, Executive MBA, Online MBA) would be the best program for you? Take the quiz and find out in only 4 minutes!


MSM's Executive MBA has been ranked as the 5th best Executive MBA program
in the world in the CEO Magazine 2022 Global Executive MBA rankings,
making it the best Executive MBA program in the Netherlands.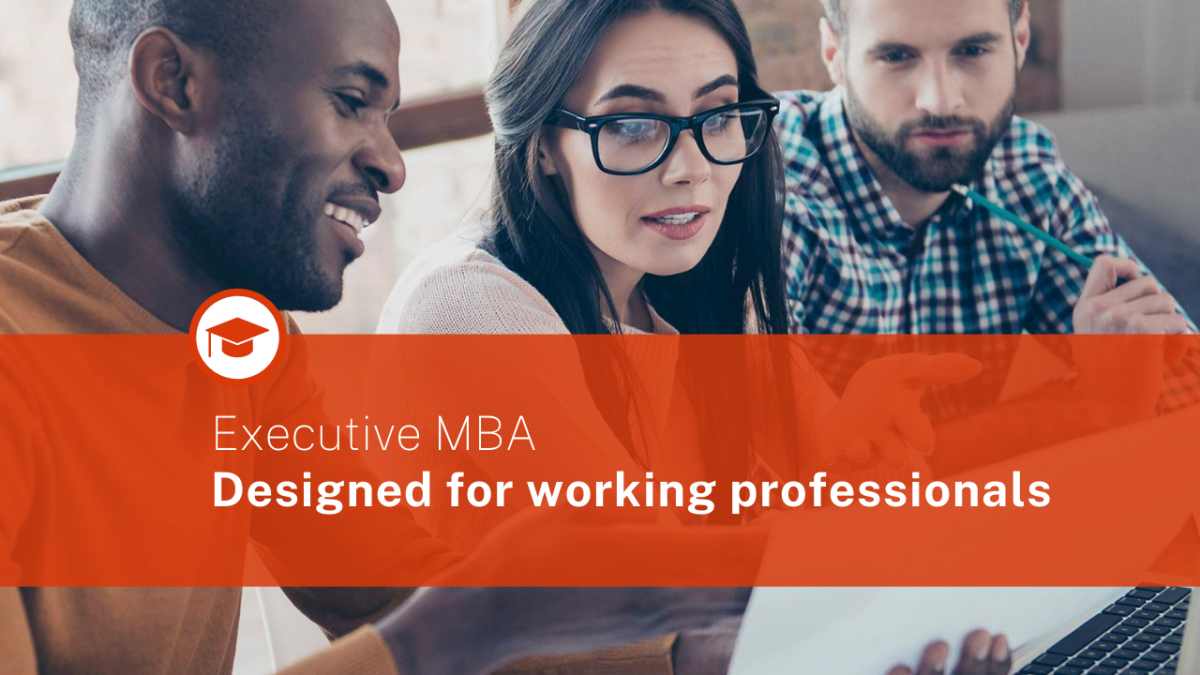 * Accreditation information

Covid-19 disclaimer
Please be assured that we have taken all the necessary steps to ensure a safe study environment. MSM reserves the right to cancel on-campus teaching for upcoming intakes in case that government regulations prohibit on-campus teaching or do not allow students to travel to the Netherlands. In such an event, we will inform all applicants about the consequences for the specific intake via e-mail as soon as possible. Click here to read the full disclaimer.