Mirjana Stanišić, Lecturer / Academic Coordinator Online MBA Program, International Business & Sustainable Development Specialization at Maastricht School of Management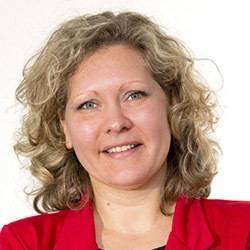 Mirjana holds an MSc in environmental engineering. She has worked in the Department of Environment within Federal Government, and in Ministry of Foreign affairs in the field of international cooperation in environment and land management as a national expert. Mirjana has several years of experience in international cooperation with international bodies for environment, soil and forestry. She has been involved in the preparation of various projects and reports for the World Bank, UNECE, UNEP, and IUFRO).

At MSM, she has worked in the International Projects Department (IPD) as project consultant and trainer in various capacity development projects in Africa, Middle East and East Europe. Mirjana is currently engaged in lecturing in the field of green inclusive innovation, corporate social responsibility and project management. Furthermore, she is Academic Coordinator of MSM's Online MBA program and she is holding a position of academic coordinator of International Business and Sustainable Development specialization.
Nancy Bocken, Professor in Sustainable Business at Maastricht Sustainability Institute (MSI)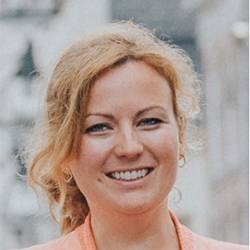 Nancy is Professor and research coordinator at Lund University, IIIEE in Sustainable Business Management and Practice, and Associate Professor at TU Delft Industrial Design Engineering. She is also Fellow at the Cambridge Institute for Sustainability Leadership (CISL).

Her research revolves around sustainable business models, on which she has published widely, and on which she regularly advises practitioners and policy makers. She co-founded HOMIE, a spin-off from TU Delft, which aims to significantly reduce the environmental impact associated with domestic appliances, by offering appliances on a pay-per-use basis. Her latest work focuses on business model experimentation for sustainability.

At Maastricht University, she supervises the PhD of Myrthe Velter, who focuses her research on 'shared value creation and business model innovation for sustainability'.
Bart Vos, Professor Marketing & Supply Chain Management, School of Business and Economics (SBE)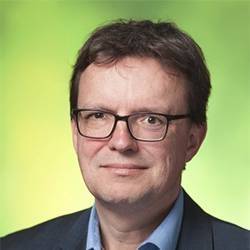 Bart combines state-of-the-art supply chain management research with practical relevance. He is currently Professor in Supply Chain Innovation at Maastricht University and Scientific Director of the Brightlands Institute for Supply Chain Innovation (BISCI) in Venlo, the Netherlands. His work aims to integrate research, education and business practice on contemporary supply chain management issues.
Sabine Janssen, Senior Programme Manager and Innovation Project Manager at Service Science Factory (SSF) and UIMIO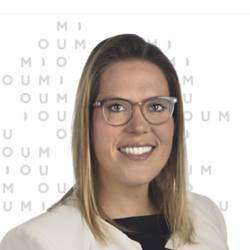 Sabine has a background in International Business and Strategic Marketing, and extensive business and consultancy experience. Sabine develops and facilitates customized, contextual, experience-based innovation trajectories to stimulate business model innovation, powered by design thinking. As Head of SSF, Sabine enjoys futurizing the strategy of SSF, growing the business and empowering there team so they can continue to delight their customers.