Rui Miguel Santos
Expert and trainer in Results-Based Management and Evaluation of Development Programs & Projects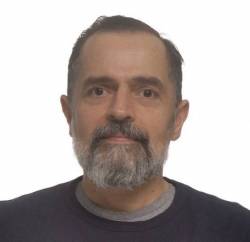 Rui Miguel (Portugese) is CEO of Group CESO. In addition he is lecturer at various institutions including: the College of Europe in Brugge (Belgium), at University of Maastricht - Faculty of Business and Economics (NL), Council of Europe (France) and at Maastricht School of Management.

Throughout his career he has gained professional experience in Albania, Angola, Azerbaijan, Barbados, Botswana, Cameroon, Cape Verde, Egypt, Estonia, Gabon, Ghana, Guinea-Bissau, British Guyana, Grenada, Kosovo, Mozambique, Moldova, Mongolia, Morocco, Palestina, Rwanda, Saint Lucia, Senegal, Serbia, Ukraine, Zambia and Portugal.

Recent projects: Senior Expert for the MKS (Methodological and Knowledge Sharing Support, previously known as Aid Delivery Methods Programme - ADM), DEVCO / European Commission, Since 2018; lead trainer on "PMM - Project Management Methodology" 2016-2020, Council of Europe / College of Europe.
"My experience with this course has been extremely positive, thanks to Rui Santos. He is an amazing lecturer with an extremely evident amount of passion and intelligence"
Shno Mohammed (Iraq)- participant Project Monitoring Tools program May 2019.