Enhancing higher education relevance
Universities all over the world are under pressure to better align the relevance of higher education to the needs of the labor market. This is especially true for universities in developing countries. While governments have been investing in the expansion of higher education enrollments, they now expect increased graduate employment. At the same time, many universities and higher education systems struggle with the relevance of their higher education curricula and as such to deliver graduates with relevant, employable skills.

The University Labor Market Linkages program will expose you to how Dutch universities of Applied Science design and implement education and research for enhanced labor market relevance.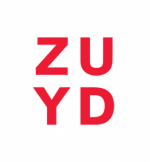 MSM offers this program in collaboration with Zuyd University of Applied Sciences, Faculty of International Business and Communication Maastricht, the Netherlands.

Course topics
Following topics will be part of the course:
Framework introducing higher education relevance at national and university level
Demand and supply: quantity and quality of graduates
Collection and use of labor market information
University labor market linkages at the national and sector level
University labor market linkages at the university level
Teaching methods and skills development
Leadership for enhanced higher education relevance
Your profile
The program is designed for:
Academic and administrative leaders of higher education institutions
Policy makers and planners from Ministries of Education, other educational planning bodies and higher education institutions
Senior lecturers involved in managerial and administrative tasks
Educational consultants
Certificate/Diploma
Each participant receives a certificate of attendance on the last day of the course. Only for those who will complete an additional assignment will receive a diploma. In case you would like to have more information you contact ep@msm.nl